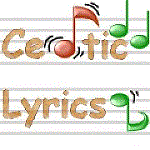 The Boys Of Mullachbawn
On a Monday morning early
As my wand'ring steps did lead me,
Down by a farmer's station,
Of meadow and green lawn,
I heard great lamentation
That the wee birds they were makin'
Sayin' "We'll have no more engagements
With the boys of Mullaghbawn."

Squire Jackson was un equalled
For honour or for reason,
He never turned a traitor
Or betrayed the rights of man,
But now we are endangered
By a vile deceiving stranger
Who has ordered deportation
For the Boys of Mullachbawn.

As those heroes crossed the ocean
I'm told the ship in motion
Did stand in wild commotion
As if the seas ran dry,
The trout and salmon gaping
As the cuckoo left her station
Sayin', "Farewell to lovely Erin
And the hills of Mullaghbawn.

To end my lamentation
We are all in consternation
For the want of education
I here must end my song;
None cares for recreation
Since without consideration
We are sent for transportation
From the hills of Mullachbawn.