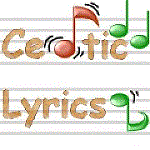 On The Sea
Under the skies of the Southern Cross
The sails are swelling in the breeze,
Where skims the broad-winged albatross
Above the rushing, sparkling seas.
Gaily, dancing, on we go,
O´er the blue waves tinged with creamy foam,
Like mountains capped with dazzling snow,
So far from Erin - far from home!

Through sunny, breezy Capricorn
The sweet airs freshly round us play;
We seek the fair and distant bourne,
Thus dancing onward, wild and gay.
With speed of sea-bird´s pinions light
The good ship hurries through the foam,
As if we swept not in our flight
Far, far from Erin - far from home!