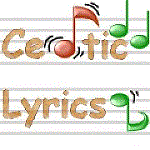 John Mitchel
I am a true-born Irishman, John Mitchel is my name:
When first I joined my comrades from Newry town I came;
I laboured hard both day and night to free my native land
For which I was transported unto Van Dieman´s Land.

When first I joined my countrymen it was in ´42;
And what did happen after that I´ll quickly tell to you;
I raised the standard of Repeal, I gloried in the deed;
I vowed to heaven I ne´er would rest till Old Ireland would be freed.

Farewell my gallant comrades, it grieves my heart full sore
To think that I must part from you, perhaps for evermore;
The love I bear my native land, I know no other crime;
This is the reason I must go into a foreign clime.

As I lay in strong irons bound, before my trial day
My loving wife came to my cell, and thus to me did say:
"Oh, John, my dear, cheer up your heart, undaunted always be,
For it´s better to die for Erin´s rights than live in slavery."

I was placed on board a convict ship without the least delay;
For Bermuda´s Isle our course was steered: I´ll ne´er forget the day.
As I stood upon the deck to take a farewell view
I shed a tear, but not for fear; my native land, for you.

Adieu! Adieu! to sweet Belfast, and likewise Dublin too,
And to my young and tender babes; alas, what will they do?
But there´s one request I ask of you, when your liberty you gain
Remember John Mitchel far away, though a convict bound in chains.