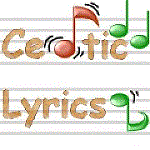 Victoria
The lion and the unicorn were fighting for the crown,
Then up spoke the Irish Cheddar and they both came tumbling down
The second George departed too, from Stephen´s Green in town,
And they´re coming for YOU, Victoria!

Victoria, they´re coming for you soon,
Victoria, it may be when the moon
Is shining on December frost or on the flowers of June
But they´re coming for YOU, Victoria!

A ´gas-main´ burst in Belfast on the eve of Poppy Day,
And loyal doors, and windows too, blew rapidly away.
Came the dawn in Dublin, and the naughty so they say
Sent a message to the Castle for Victoria.

Georgie lost the seat he had; king Billy lost his head;
The lion lost his balance and the unicorn has fled,
And as sure as you´re a stumpy humpty bumpy lump of lead
They´ll be coming for YOU, Victoria.

Nelson´s weather eye, they say, is looking out for squalls;
They´re nervous in the Phoenix Park and round old Dublin´s walls
But whosoever keeps his place and whosoever falls,
They´ve a double date with YOU, Victoria !!!