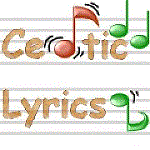 Song For The Brave
I heard a song in Antrim,
I heard a song in Clare,
And in the homes of Ireland
I heard it everywhere.
The little children sang it
Beside the glowing fire
Twas lilted in the brown fields
By son and aged sire:

God be with the brave boys,
God be with the true,
Who gave their young and gallant lives
Dear Ireland for you!
Bright be their memory
In every town and glen;
God speed the day when to the fray
Their likes will march again!

I heard a prayer in Ireland
When people told their beads
And placed with God above them
Their sorrows and their needs:
It rose from many a sad heart,
And many a proud one too,
That gave its best and dearest
To one called Róisín Dubh:

I heard a call in Ireland
It rang from hill to hill,
And where it went a warrior host
Came thronging with a will
To march along the old road,
However hard it be
And fight again the old fight
For Ireland´s liberty.