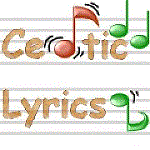 Sean Treacy
We often heard our fathers tell
How in the Fenian times
The noblest of Tipperary's sons
Imprisoned spent their lives.

Those tales we can hear daily,
And the deeds of valiant men,
As the war goes on unceasingly
Through valley, hill and glen.

They searched for Sean at midnight;
His comrade with him slept.
Macready's murdering bloodhounds
In silence on them crept.

Our heroes fought as brave men should
And made a gallant fight;
With bullet food they did conclude
The lives of Smith and White.

In a crowded Dublin Street Sean died
On a dim October day;
The story will be told with pride
While men in Eirinn stay.

With trusty gun held in his hand,
Two sleuth hounds he laid low:
'Twas well they knew this island through
They had no brave foe.

When the British saw the battle
They shook with fear and dread
A machine gun then did rattle
And our hero bold lay dead.

Sean Treacy killed! Sean Treacy killed!
Was borne along the breeze.
No bells were rung; no caoin was sung;
He died for Ireland free.

While grass grows green in Eirinn
We'll think of you, brave Sean!
We'll sing your praise o'er hill and vale
When grief and gloom are gone.

And when the dawn of Freedom's sun
Shines out in Eirinn's skies,
In our Gaelic tongue we'll tell our sons
How brave Sean Treacy died.