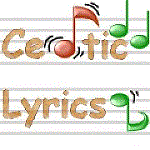 Ninety-Eight
Still forms, grey dust, blank stones in Dublin City,
A grave in green Kildare,
And many a grassy mound that moves our pity
O´er Erin everywhere.

Cave Hill, above the Lagan noises, rearing
Her shaggy head in pride;
Lone Ednavady´s brow, and Antrim staring
Across Lough Neagh´s rough tide.

Killala still her weary watch maintaining
Beside the ocean´s boom,
And Castlebar in faithful guard remaining
Around the Frenchmen´s tomb.

Ross, Wexford, Gorey, Oulart, Tubberneering,
And many a Wicklow glen
That knew the dauntless souls and hearts unfearing
Of Dwyer and his men.

These, through a hundred years of gloom and doubting,
Speak trumpet-toned today
Above the cry of creed and faction´s shouting,
To tread the olden way.

These, in the hearts of all true men waken
The olden fires anew;
These tell of hope unquenched and faith unshaken,
Of something still to do.

They bring us visions, full of tears and sorrow,
Of homes and hearts left lone;
Of eyes grown dim with watching for a morrow,
Of joy that never shone.

But too, they whisper notes of preparation
And strength beyond the seas;
Of hope outliving night and desolation
Through all the centuries.

Then to the staff-head let our flag, ascending
Our fires on every hill,
Tell to the nations of the earth attending
We wage the battle still.

Tell to the nations, though the grass is o´er them
For many a weary year,
Our father´s souls still thrill the land that bore them,
Their spirit still is there.

And by their graves we swear this year of story
To battle side by side
Til freedom crowns with immemorial glory
The cause for which they died.
YouTube
No content?
Suggest content!